Mergers & Aquisitions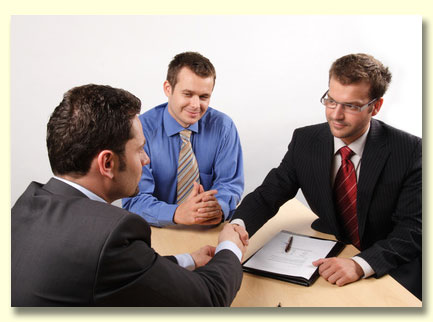 M&A Advisory

We have extensive experience in mergers and acquisitions, structuring the transactions, identification of acquisition targets and in the negotiation of business sales. We have been able to maintain a higher success rate through a thorough understanding of our client's needs, knowledge of the marketplace, extensive internal and external resources and networks. Ojala takes pride in introducing winning investment opportunities to our strategic and financial investment clients. We seek to build long-term relationships with our clients by developing a clear understanding of their business goals and philosophies. We take the time to listen to our clients and ask them the right questions before we offer any recommendations on buying, selling or investing in a business. Our value added solutions enhance the value of privately held and the public companies. We apply a top down and bottom up approach in analyzing business opportunity. Our recommendations help shareholders in making their business investor ready by putting proper policies, procedures, systems and management in place.
Ojala Financial Corp. helps companies deal with a broad range of situations including:
Acquisitions (Business Buying)

Divestitures (Business Selling)
The breadth of our experience has given us the perspective to identify unique opportunities and the expertise to provide superior transaction execution. We deal with leading companies in the manufacturing sector, transportation sector, servicing industry, wholesale and in real estate development.
A dedicated team of professionals is assigned to each transaction, to structure the transaction and manage the complex analysis and industry research. Our professionals possess superior negotiation skills. Our success can be directly attributed to our ability to understand both the financial and non-financial issues involved, and quickly provide solutions to maximize the transaction value.
Working with Business sellers

To obtain maximum value for your business requires careful planning. We work with you to take all necessary steps before you sell your business. Before, we take your business to the market for sale; we make the effort to understand your business's financial information, your tax situation, your reasons to sell and your strengths & weaknesses. We would also study your market position, industry trends, and your competition. This helps us in understanding and marketing your business to the most suitable buyers for your business. During the sale process, you are expected to focus on your business to show good consistent results. The selling process is kept confidential. We will evaluate all buyers interested in your business to ensure they have adequate financial capabilities.
Steps involved in Business Selling Process;
Gathering and analyzing the information.

Determining the fair market value of the business.

Preparing the sale memorandum or package.

Marketing your business to strategic, financial and wealthy investors.

Reviewing the offers and doing due diligence.

Facilitating the winning negotiations.

Completing the sales agreement upon discussion of all the terms and conditions of the agreement.

Managing post closing issues.



Working With Business Buyers

It is common knowledge that at any given time in the market place, there are more business buyers than business sellers. One such study suggests that out of 100 business buyers only 5 become successful in purchasing a business. We have taken these findings to heart and we have done further studies on our own to find what causes this failure and waste of the enormous resources. Our findings have led us to believe that all parties involved in a business transaction have to take some of the blame for this failure. At times, it is the sellers who are asking a very high price and put-up some unreasonable conditions. Sometimes it is the buyers, who are not serious, they are just looking for a bargain that may never happen. More than often it is the consultants like lawyers, accountants and bankers who also break the deal. Keep in mind not all of them are truly entrepreneurs; they just have bought their jobs. As business intermediaries, we are constantly looking for ways to improve business buying success rate.
How we apply this to find our clients the right businesses quickly;
Spend some time with the business buyers to know them well.

Find out, what motivates them to buy a business.

Are they strategic or financial buyers?

Find their financial resources and the size of the investment.

Find their targeted industries and preferred businesses.

Find the targeted business size and geographic area sought.

Expected rate of return on investment.

Unionized or non unionized.

Find more about their past experiences, successes and failures.

Are they ready to pay market price for a well running business?

Are they experienced and looking for turn around situations.
For more information please contact us at:
10 George St. N
Brampton, Ontario
L6X 1R2
E-mail: info@ojalabankers.com
Tel: 905-450-6699